Jeremiah Connor
Jeremiah developed his interest in body art at a young age when he occupied his time by drawing on himself when he was just a kid. Not surprisingly, he started hanging out at local tattoo shops before he was even old enough to get inked.
Now owner of Grinn and Barrett , Jeremiah's sharp wit and creative edge make his tattoos one-of-a-kind.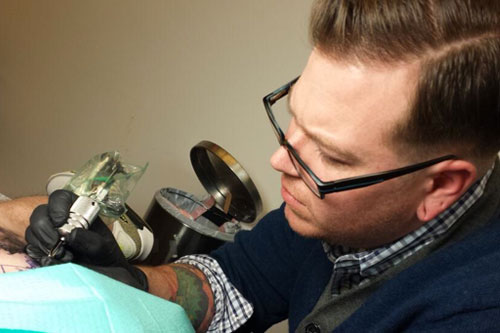 Sergio Arreguin
Hometown: Chicago, Illinois
Tattooing Since: May 2009
Favorite Tattooers: Jesse Smith, Nikko Hurtado, and Jose Lopez
Instagram: @sergio_563
Sergio Arreguin is not one to back down from a challenge. Whether it's a tattoo just beyond his comfort zone or a seemingly career ending injury, he faces each with a determined mindset to come out on top. Sergio began his tattoo career in 2005, inspired by artists like Jesse Smith, Jose Lopez, and Nikko Hurtado. If you are not familiar with those names,…it means he has the highest high standards for himself and is aiming for the sky.
Early on in his tattoo career, this Chicago native was pulled back out of it by a car accident that left him nearly paralyzed. He was unable to work at full capacity and the experience left his ability to continue tattooing in jeopardy. Not willing to let this setback stop him from a career as a tattoo artist, Sergio worked tirelessly to overcome this obstacle. A year after the accident, he was back in the studio. Determination and physical therapy helped Sergio regain his movement and his creative mind was free to explore tattooing once more.
His signature tattoos are seamlessly blended with stylized imagery and color themes that bring each piece to life. He has a knack for realism as well as a flair for soft flowing floral work, watercolor tattoos, embellished skulls, and beautifully rendered black and grey. Each piece highlights his knowledge of thoughtful color matching, smooth blends, and shading that adds depth and realism to the art.
When he's not working at the shop, Sergio says he keeps busy maintaining his saltwater aquarium at home, kicking some serious Bingo ass at the local VFW, and playing bridge on the weekends. (NOTE: If you want to find out if any of that is true, you'll have to ask him when you are in his chair).
Come in to Grinn & Barrett Tattoo Studio and check out his portfolio on this site. Stop in or call to book a consultation or appointment.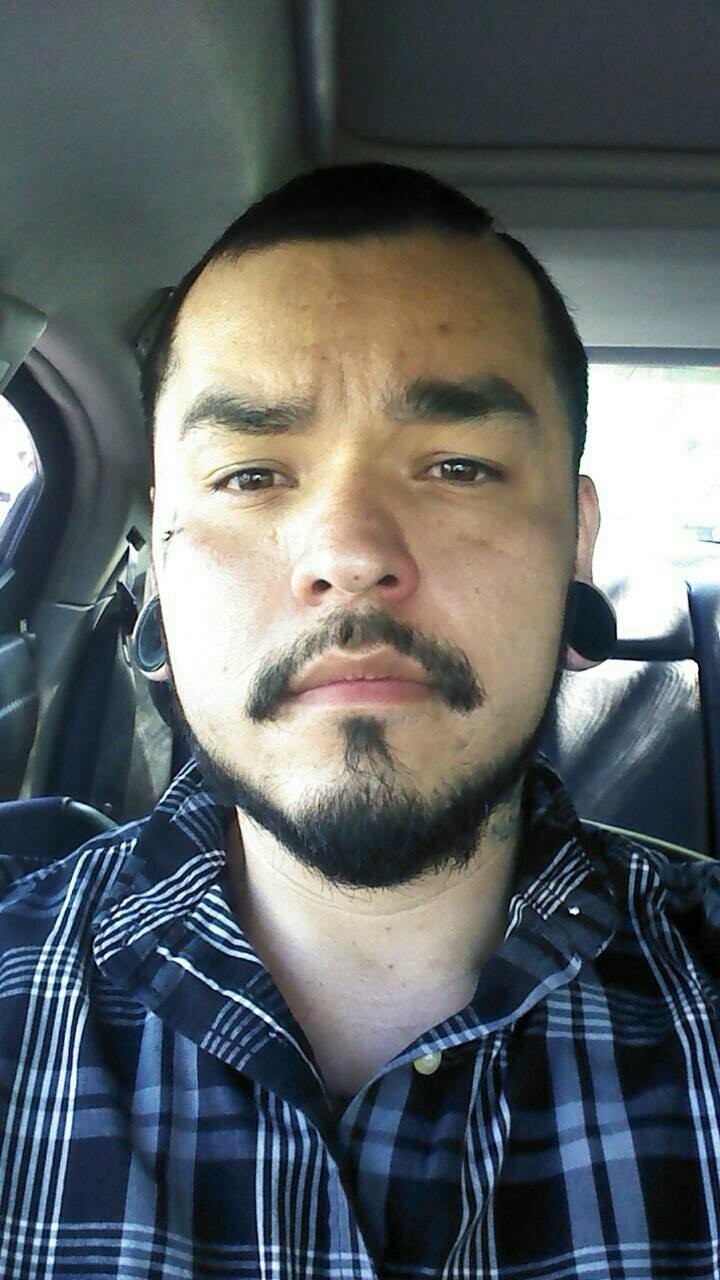 Ben Matheny
Hometown: Clarinda, IA
Tattooing Since: 2006
Favorite Tattooers: Bob Roberts, Sailor Jerry, Ross Nagle, Cap Coleman
Instagram: @stay_calm_tattooer
I do tattoos for people who want tattoos.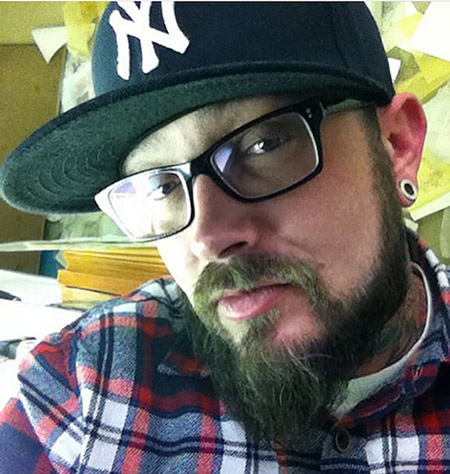 Valencia